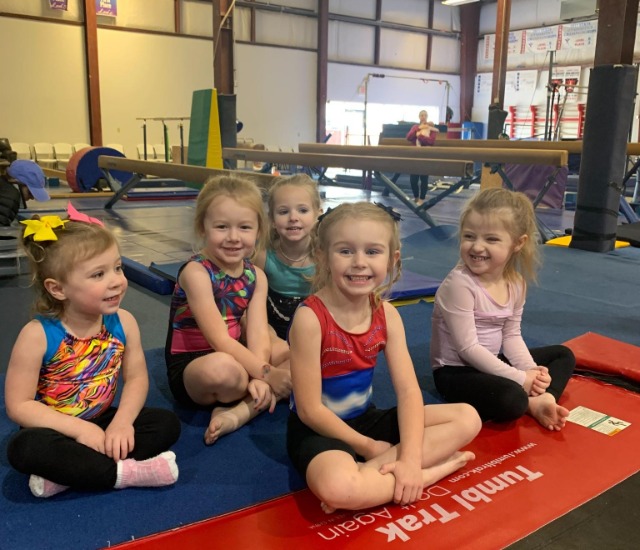 Girls Beginning Gymnastics
Students will work on the basic skills of gymnastics on each apparatus. They will work on perfecting their rolls, handstands, bridges, and cartwheels on floor; casting and pullovers on bars; walking, mounting and dismounting on beam; and basic vaulting. They will also work on developing strength and flexibility needed for skills for intermediate and advanced gymnastics.
Girls Pre-Intermediate and Intermediate Gymnastics
Students continue to work on the basics as well as intermediate skills of gymnastics on each apparatus. These students have already perfected their cartwheels, handstands and the other skills (listed above) in beginner gymnastics. They will be introduced to skills such as round offs, and kick overs/walkovers on floor; hip circles on bars, jumping and basic tumbling on the beam; intermediate vaulting skills, etc.. They will continue working on their flexibility, technique, and strength needed to progress into more difficult skills needed for more advanced gymnastics. Placement in this class requires evaluation.​
Girls Advanced Gymnastics
Students have a strong background in the basics of beginner and Intermediate gymnastics. They will work on more advanced skills on each event, including handsprings, walkovers, beam tumbling, high bar skills, etc. They will work on further improving their strength and flexibility, as well as dance and technique. Placement in this class requires invitation and/or evaluation.

Our Home School classes are offered for all children ages 3 and up regardless of past experience. This is a great opportunity for children grouped with other children who are also homeschooled. We have exciting classes for every child at every ability level
Students will work on the basic skills of all six gymnastics apparatus. (Floor, Vault, Bar, Ring, Pommels and Parallel Bars) In additional they will working on Trampoline, Ninja and Parkour. They will be learning how to run, jump, flip, roll, hang and swing all the apparatus. While developing strength, flexibility and coordination needed for skills of sports.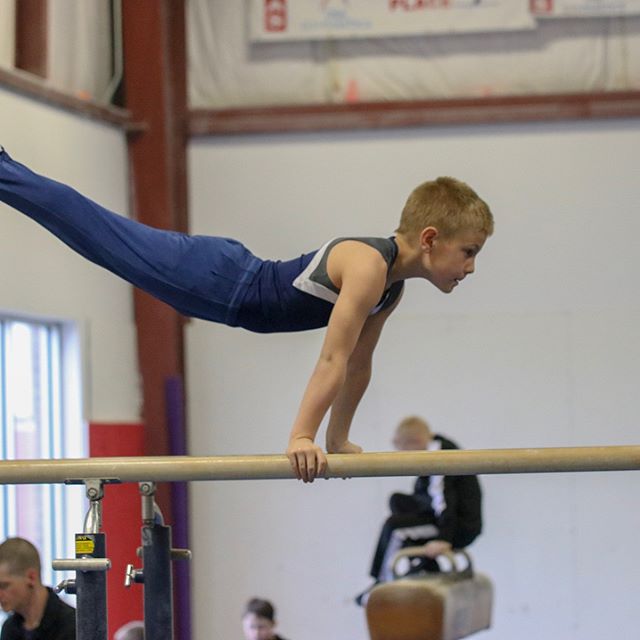 GYMNASTICS CLASS SCHEDULE
BEGINNING GYMNASTICS
Monday 4:35pm
Monday 5:45pm
Tuesday 4:35pm
Tuesday 6:50pm
Thursday 4:35pm
PRE-INTERMEDIATE GYMNASTICS
Monday 4:35pm
Tuesday 3:30pm
Wednesday 3:30pm
Wednesday 4:35pm
Thursday 5:45pm
Thursday 6:50pm
INTERMEDIATE GYMNASTICS
Tuesday 6:50pm
Thursday 5:45pm
ADVANCED GYMNASTICS
Thursday 4:35pm